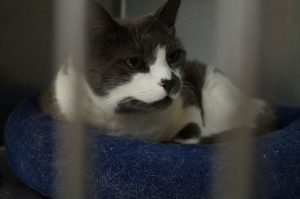 At Lamoille Valley Veterinary Services, you can expect state of the art medical care for your four-legged companions. We believe in nurturing the human-animal bond and creating a harmonious relationship between people and animals. You can expect to be greeted by a courteous receptionist, clean exam rooms, friendly doctors, and caring technicians. We appreciate the role we get to play in your pet's health care.
What To Expect
The team at Lamoille Valley Veterinary Services strives to have every patient's visit be stress-free. We are working to make a visit to the veterinarian fun, not something to be scared of! This means we may do things differently than a vet you have visited before. Please let us know when scheduling your appointment if your pet has been anxious or fearful at the vet in the past. This way, our team can plan ahead to make your pet's visit as low stress as possible.
If your pet is more relaxed in the car than in our waiting area, feel free to leave him there until you are all checked in. Cats should enter the office in a covered carrier. L.V.V.S. has a separate cat waiting area with a table to keep your feline friend off the floor (where scary dogs may be!). Call (802) 888-7911 to get some additional tips if going in the car is stressful for your pet.
Most importantly, please bring your pet hungry! If she has favorite treats or food, or a special toy that she'd love to play with, bring those along! Tasty treats are a great way for us to overcome your pet's fear and bond with our patients. We will move at your pet's pace, which means we would rather skip those last three toenails (and do them another time) than make the visit a negative experience. Come and check out what a difference a visit to the vet without stress or fear can make!
If you have any questions or comments about how we can care for your pet, please contact us today at (802) 888-7911.