We offer the most advanced surgical techniques and technology. Surgical services and facilities include: fully trained veterinary and technical staff, to ensure the safest, most efficient, state-of-the-art procedures for your pet; heated surgery tables for greater comfort; advanced sterilization techniques; ECG and oxygen saturation monitors; intensive after surgery care and full blood testing.
We offer laparoscopic spays for dogs! When performing a laparoscopic spay, the procedure is done through two tiny incisions in the abdomen, typically 3/16" in size. The procedure is performed with magnified views of the organs, allowing for greater precision. The ovarian ligament is carefully cut and cauterized, rather than torn. Laparoscopic spays offer patients up to 65% less pain, minimal recovery time, and less trauma than traditional spays. This procedure is safer, has a faster healing time, and is less painful. In cases of larger breed, deep chested dogs, gastropexy can be performed at the time of the laparoscopic spay to prevent life-threatening gastric torsion (bloat).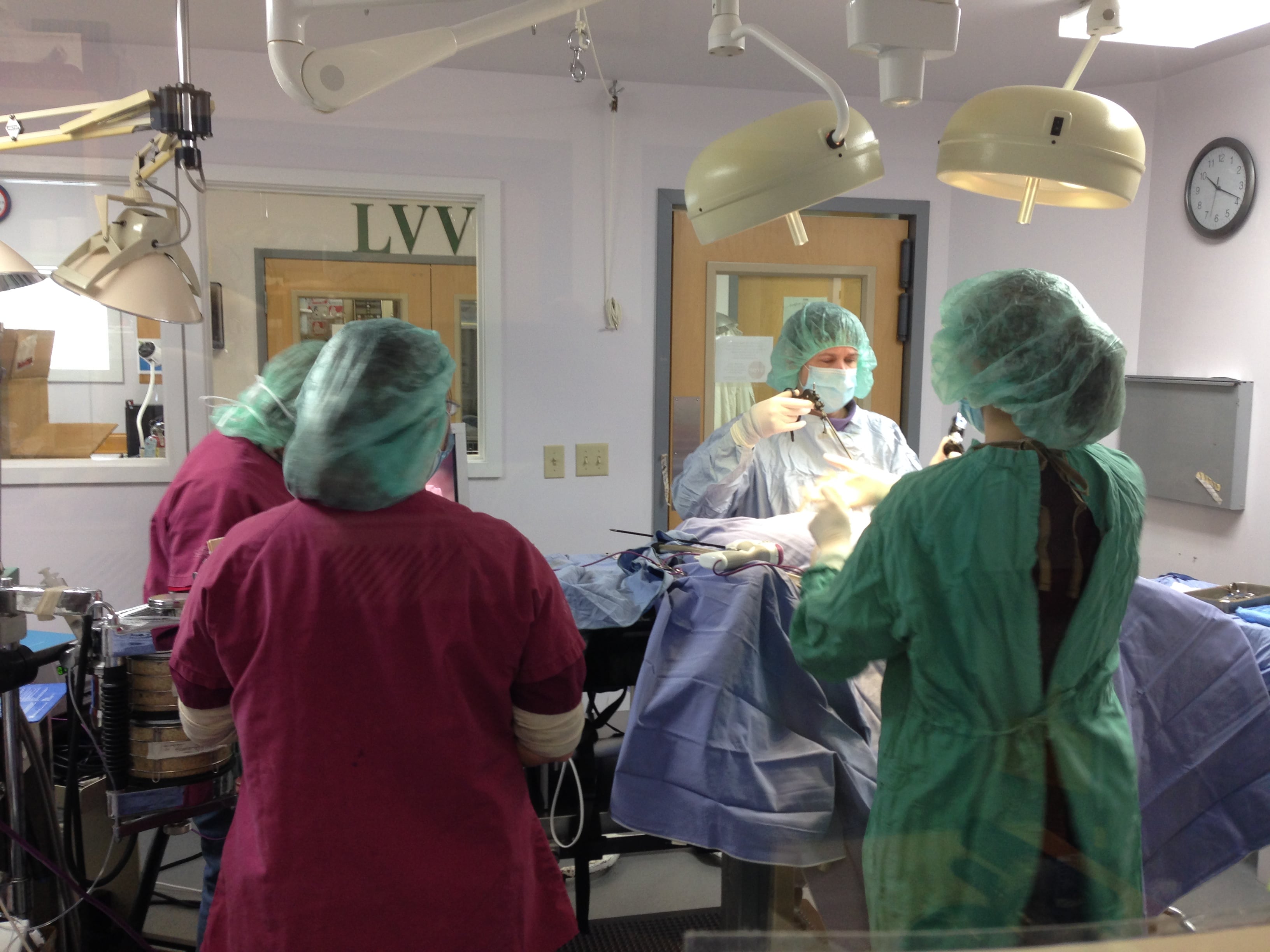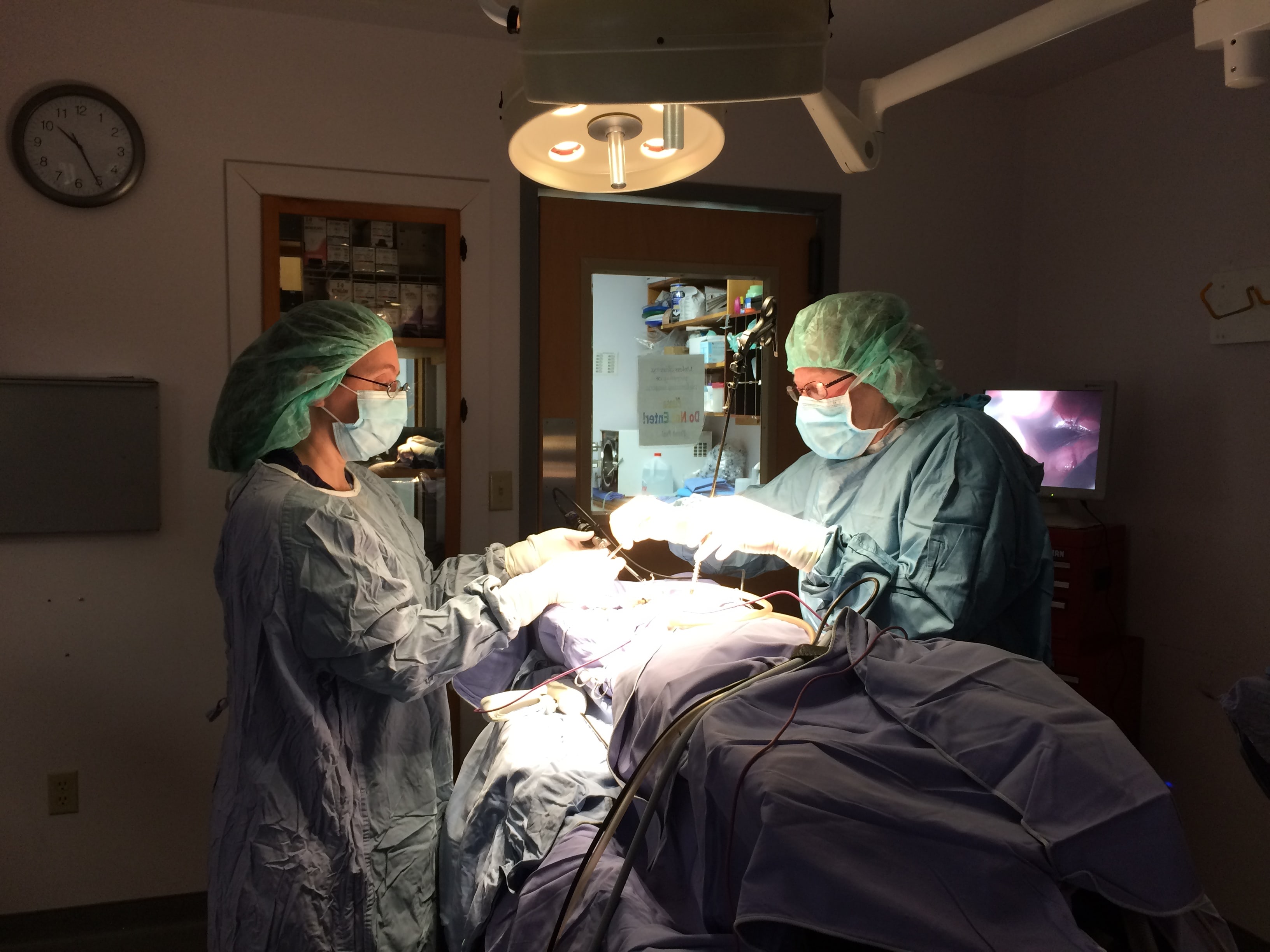 LVVS offers complete dental cleanings as well; what we call oral assessment, treatment, and plan. Under anesthesia, we fully assess your pet's teeth using digital dental x-rays, complete a full teeth cleaning and remove any problematic teeth. A veterinarian and Certified Technician are with your pet at all times.